SALMO 132
Cuán bueno y alegre es
Vivir los hermanos en unión
Es como el ungüento que derramado en la cabeza
Destila sobre la barba, la barba de Aarón
Y desciende hasta la orla de su vestidura.
Como el rocío del Monte Hermón, que desciende sobre el monte Sión.
Así derrama el Señor sus bendiciones
Y la vida, por todos los siglos.
Psalm 132 - Ecce Quam Bonum -Latin
Ecce quam bonum et quam jucundum
Habitare fratres in unum
Sicut unguentum in capite
Quo descendit in barbam, barbam Aaron
Quo descendit in oram vestimenti ejus
Sicut ros Hermon, qui descendit in montem Sion
Quoniam illic mandavit Dominus benedictionem
Et vitam usque in saeculum
(Tradução em Português)
SALMO 132
Quão bom e alegre é
Viverem os irmãos em união.
É como o ungüento que derramado na cabeça
Destila sobre a barba, a barba de Aarão
E desce até a borda de sua vestimenta
Como o rocio do monte Hermon, que
desce sobre o monte Sion,
Assim derrama o Senhor suas bênçãos
E a vida, por todos os séculos.
(English Translation)
SALMO 132
​How good and joyful it is
When brethren dwell together as one.
It is like the oil which, poured upon the head,
Flows down upon the beard, Aaron's beard,
And descends down to the edge of his robe
As the dew of Mount Hermon
Flows down upon Mount Zion,
So does the Lord pour his
blessings
And life, forevermore.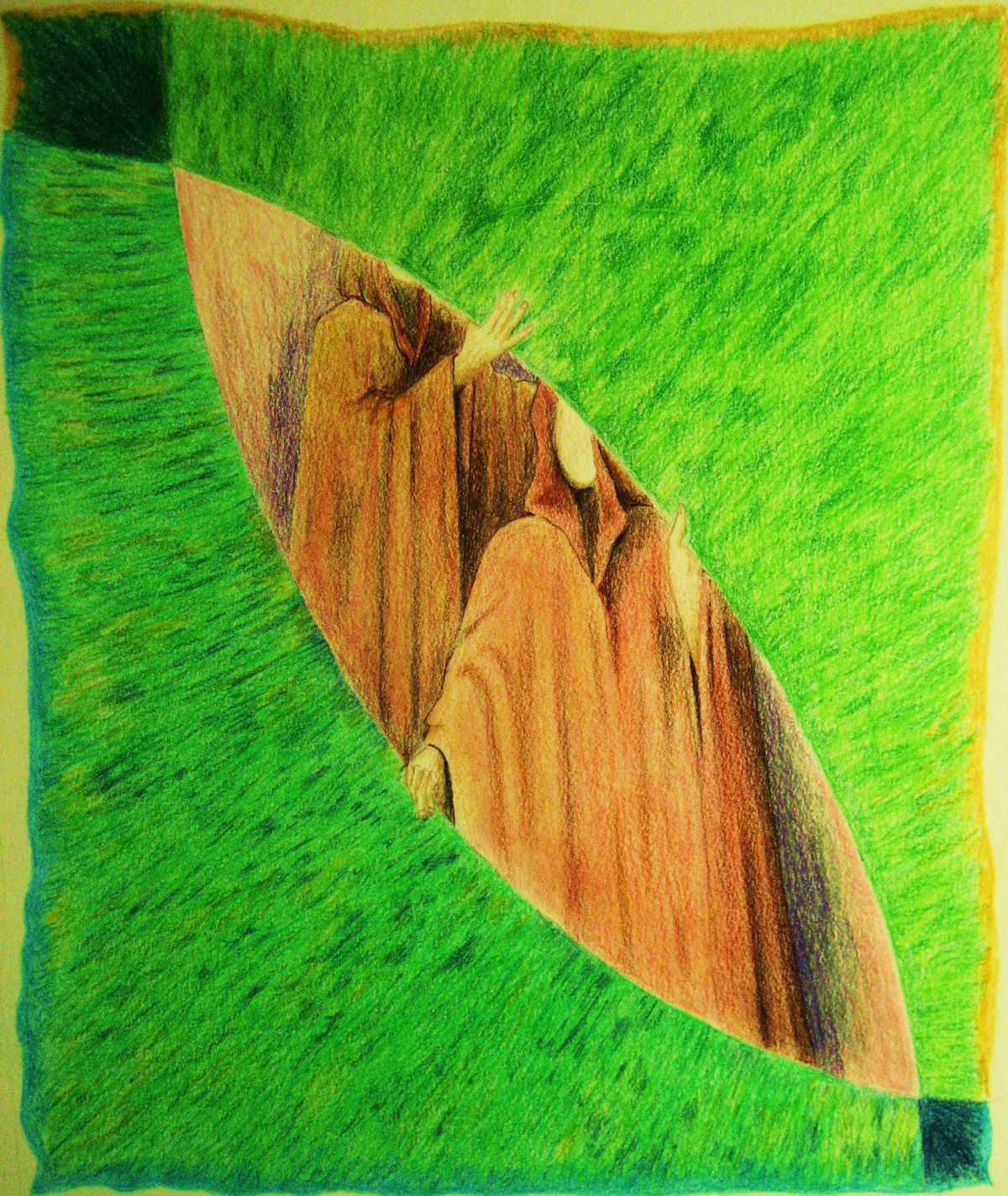 Ilustración gentilmente cedida por un miembro de Cafh