SALMO 137 - Te Alabo Señor - Confitebor
Te alabo, Señor, de todo mi corazón
Porque oíste las peticiones de mi boca
En presencia de los Ángeles te canto himnos
Te adoro en tu santo Templo,
Y tributo alabanzas a Tu nombre
Por la misericordia y verdad (de tus promesas)
Con que has engrandecido sobre todas las cosas tu Nombre Santo.
En cualquier día que te invocare, óyeme benigno
Tú aumentarás la fortaleza de mi alma.
Alábente, ¡Oh Señor! todos los reyes de la Tierra
Ya que han oído todas las palabras de tu boca
Y celebren las disposiciones del Señor
Visto que la gloria del Señor es (tan) grande
Visto que la gloria del Señor es (tan) grande,
porque siendo el Señor (como es) altísimo,
pone los ojos en las criaturas humildes y mira como lejos de sí a las altivas.
Si me hallare (¡Oh Señor!) en medio de la tribulación, tú me animarás,
Porque extendiste tu mano contra el furor de mis enemigos
Y me salvó (tu poderosa) diestra.
El Señor tomará mi defensa
Eterna es, ¡Oh Señor! tu misericordia;
No deseches las obras de tus manos
Psalm 137 - Confitebor - latín
Confitebor tibi, Domine, in toto corde meo
Quoniam audisti verba oris mei
In conspectu angelorum psallam tibi
Adorabo ad templum sanctum tuum
Et confitebor nomini tuo
Super misericordia tua, et veritate tua,
Quonian magnificasti super omne nomen sactum tuum
In quacumque die invocavero te, exaudi me;
Multiplicabis in anima mea virtutem.
Confiteantur tibi, Domine, omnes reges terrae,
Quia audierunt omnia verba oris tui
Et cantent in viis Domini
Quonian magna est gloria Domini
Quoniam excelsus Dominus, et humilia respicit;
et alta a longe cognoscit.
Si ambulavero in medio tribulationis, vivificabis me,
Et super iram inimicorum meorum extendisti manum tuam
Et salvum me fecit dextera tua.
Dominus retribuet pro me
Domine, misericordia in saeculum
Opera manuum tuarum me despicias.
(Tradução em Português)
SALMO 137 - louvo-Te Senhor - Confitebor
Louvo-Te, Senhor, de todo meu coração.
Porque ouviste as petições de minha boca.
Em presença dos Anjos Te canto hinos.
Adoro-Te em Teu santo Templo,
E tributo louvores a Teu nome
Pela misericórdia e verdade (de Tuas promessas)
Com que hás engrandecido sobre todas as coisas Teu Nome santo.
Em qualquer dia que Te invocar, ouve-me benigno.
Tu aumentarás a fortaleza de minha alma
Louvem-Te, ó Senhor! todos os reis da Terra.
Já que hão ouvido todas as palavras de Tua boca.
E celebrem as disposições do Senhor.
Visto que a glória do Senhor é tão grande
Visto que a glória do Senhor é tão grande
porque sendo o Senhor (como é) altíssimo, põe os olhos nas criaturas humildes e olha como longe de si as altivas.
Se me achar (ó Senhor!) em meio da tribulação, Tu me animarás
Porque estendeste Tua mão contra o furor de meus inimigos
E me salvou (Tua poderosa) destra.
O Senhor tomará minha defesa.
Eterna é, ó Senhor! Tua misericórdia.
Não abandones as obras de Tuas mãos.
(English Translation)
PSALM 137 - I PRAISE YOU, LORD
I praise you, Lord,
with all my heart.
For you have heard my call.
In the presence of Angels I sing you hymns.
I adore you in your holy Temple,
And I praise your name
For the grace and faithfulness (of your promises)
With which you have magnified your holy
Name above all things.
Whenever I call, answer me, oh kindly one.
You will strengthen the power of my soul.
May all the kings of the Earth praise you,
Lord,
Since they have heard all the words from your mouth.
And may they celebrate the ways of the Lord.
For the glory of the Lord is great,
For the glory of the Lord is great,
And being the Lord (as He is), so high,
He places his eyes upon the lowly
But the haughty he knows from afar.
If I find myself, (oh Lord), in tribulation
You will strengthen me.
Against the wrath of my foes
You have stretched forth your hand,
And your (mighty) right has delivered me.
The Lord will defend me.
Oh, Lord, your grace is everlasting.
Do not forsake the work of your hands!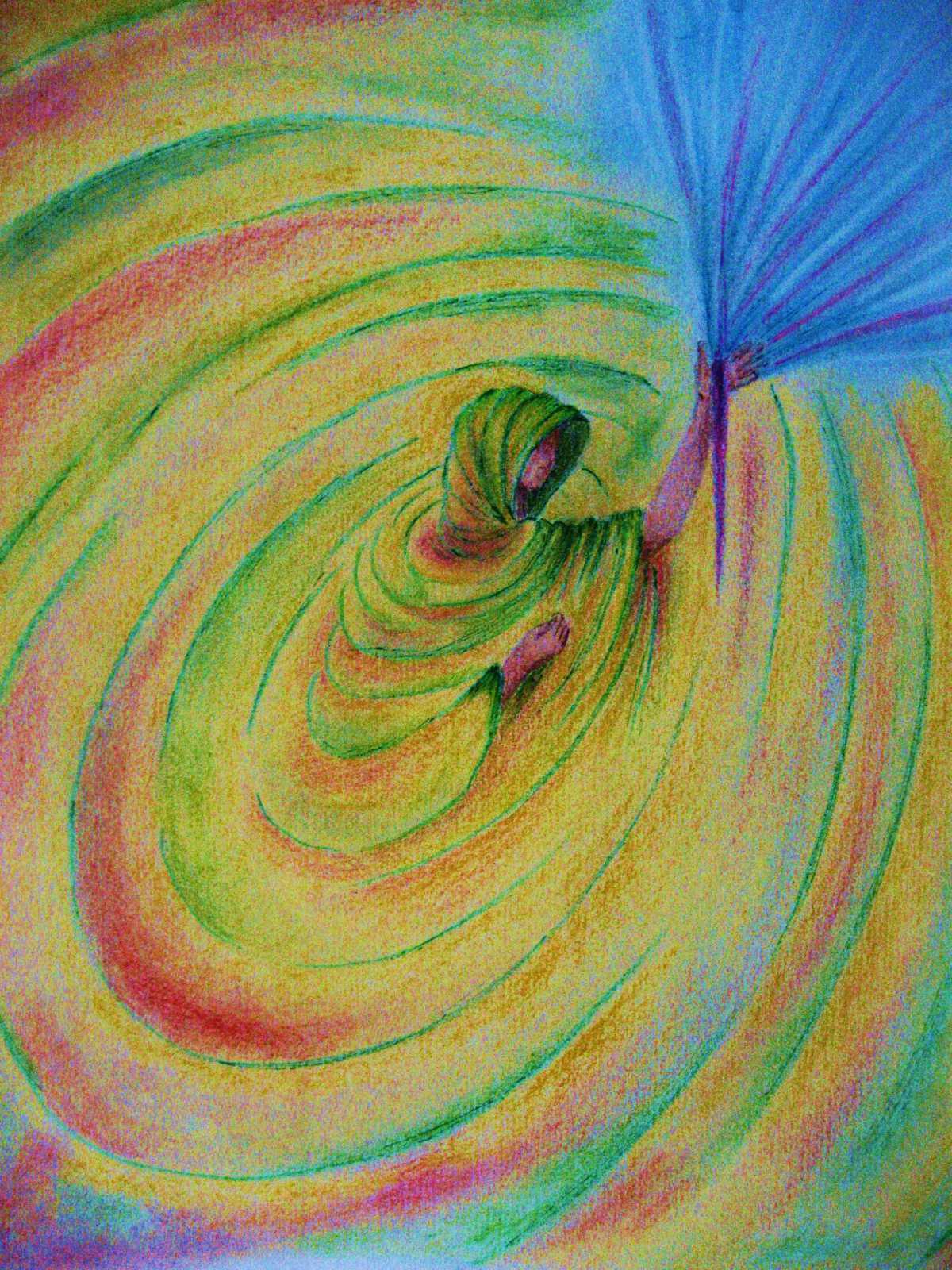 Ilustración gentilmente cedida por un miembro de Cafh